9 ways to make sure you fit in at a London Fashion Week party
13th Sep 17 | Beauty
DO dress up, DON'T ask celebs for selfies, and seven other tips to stop you making a fool of yourself at fashion week, says Katie Wright.
Snagged yourself an invite to your first ever London Fashion Week bash? Well done – you've passed the first hurdle.
But fashion parties aren't like other parties, so now you're going to need a crash course in what to wear, say, do and – crucially – what NOT to do.
Here's what you need to know, as told by a seasoned partygoer, in order to fit in at a fashion week soiree.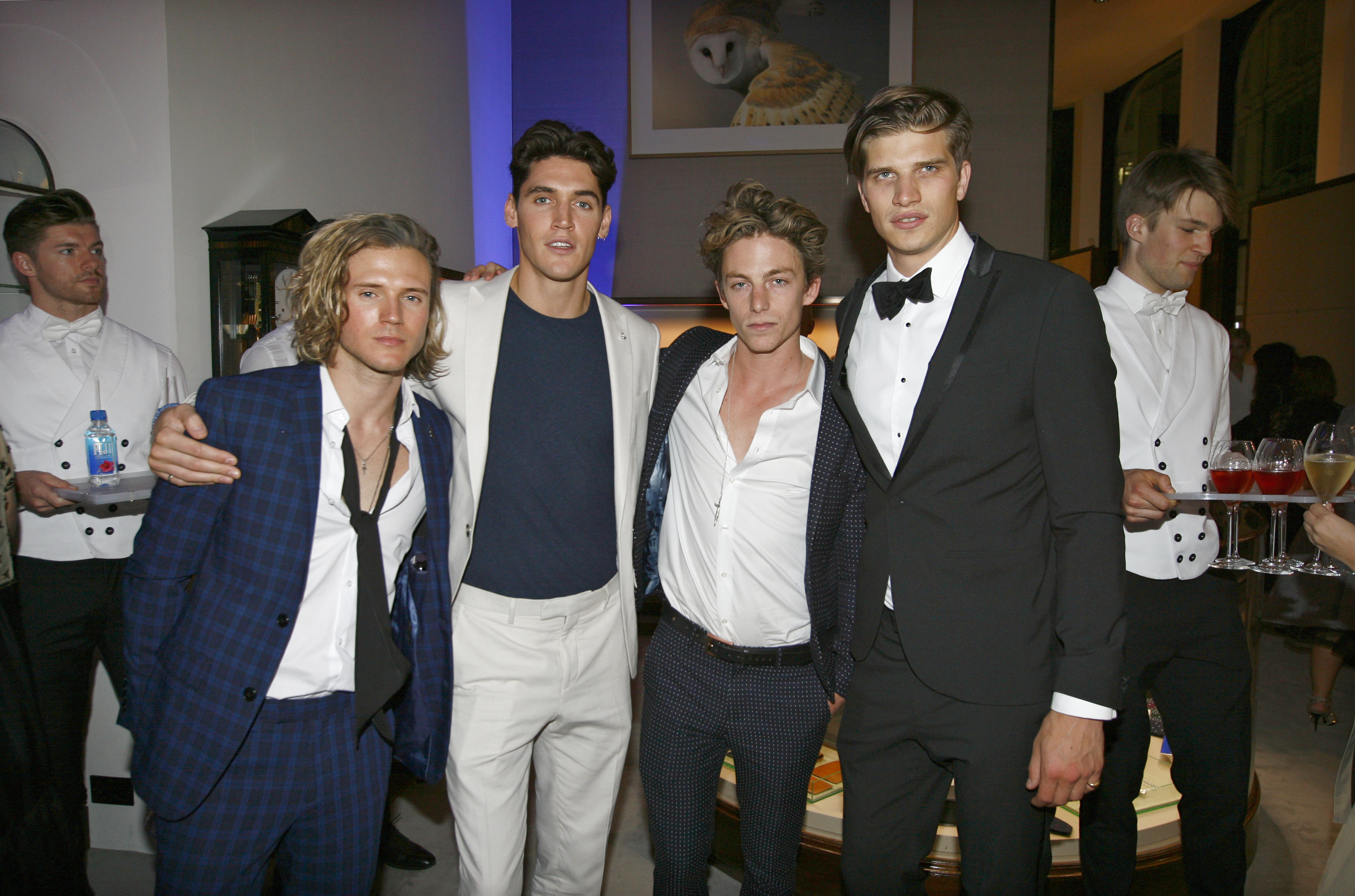 1. Dress up
And I mean SERIOUSLY dress up. No matter how fancy your threads, there will always be someone – most likely performance artist Pandemonia in her latex, blow-up garb – who outdresses you. You might think trying too hard is frowned upon by the fashion crowd, but that's simply not the case – peacocking is positively encouraged.
2. Arrive late
The invite might say doors open at 7, but no one in their right mind would consider turning up until gone 9pm, when the canapes have long since been scoffed and the dance floor is starting to hot up. There's a reason the phrase 'fashionably late' exists, don'tcha know?
3. Stare as much as you want
You don't have to play it cool and pretend you couldn't care less that Kate Moss is standing 10ft away – she's a living legend for goodness sake, you can ogle all you want. The truth is, most fashion party people are constantly craning their necks because they heard Gigi Hadid and Zayn Malik MIGHT be making an appearance. Plus, these shindigs are invariably full of D-listers, so you spend half the night trying to work out whether that blonde girl in the thigh high boots who just walked past is from TOWIE, Made In Chelsea or Love Island (and then googling on your phone to find the answer).

3. Don't bother the celebs
If you do happen to spot someone famous, do NOT run over and start fan girl/boying, no matter how much you adore them. This isn't a meet and greet at Comic-Con, so leave them alone. And definitely don't try and take a surreptitious photo of said celeb, you WILL get caught by their minder and it WILL be embarrassing when they come over and make you delete the photo.
4. Mingle
Fashion people may look unapproachable, but they're not. Well, not all of them. Take a chance and you might make a friend for life – or a friend who can then get you into another, cooler party later than night. It's all about who you know, after all…
5. Be prepared to queue
First, at the door, because the bouncers will be dealing with a load of chancers trying to blag their way in. Be patient and polite and (provided you are on The List) you will get in. Once inside, you'll learn that free bar = freeloaders, so unless you're in the VIP section being waited on hand and foot, you're looking at a four person-deep queue for drinks. My advice? There will probably be trays of champagne at the door so grab two (one for you and one for 'your friend') on the way in.
6. Dance
It's not all about standing around posing and checking out the competition. The most fun at any fashion party is to be had on the dance floor, when you might actually end up mingling with celebs without seeming like a stalker.
7. Don't get too drunk
Let loose and take advantage of the free bar by all means, but don't, whatever you do, go crazy. You'll get kicked out or, worse, end up all over Instagram when your 2am attempt at 'the worm' goes horribly wrong.
8. Leave early
Frankly, if you're still there at 2am you're doing something wrong. These parties tend to peak around midnight, so that means you've got three hours to quaff some Moët, celeb spot, mingle (a bit), dance, then scarper before the champers (and the party) have gone flat.
9. Get a goody bag on the way out
And stock up on whatever swag they're handing out during the party. Pic'n'mix walls, popcorn machines and cupcake towers are common, but if you're lucky, you might snag clothes, a handbag or some jewellery – last season I got a swanky Maria Tash piercing at a fashion week party, and Victoria's Secret model Adriana Lima did the same. There's no shame, everybody loves a freebie.
© Press Association 2017